Gynaecology with Dr. Wagner
Dr. Wagner, the best in gynaecology care – woman to woman.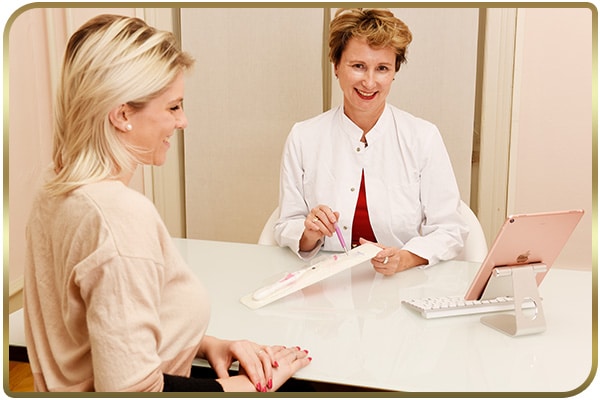 By combining years of highly qualified clinical experience with a deep level of compassion, Dr. Wagner brings highly personalised gynaecological care to her Practice in Basel.

From Contraception to regular cancer screenings, Bio-Identical Hormones through to the very best in after cancer care. Dr. Wagner strives to offer the very best advice and care for all ages.
As one of the first physicians in Switzerland to have pioneered extremely effective Laser techniques in Gynaecology you can be sure you always have access to the very latest options available for treatment.

We encourage you to be an active & informed
participant in your healthcare.
Feel free to ask questions and voice your concerns… we always want to help!
We look forward to partnering with you as your gynaecology healthcare provider for many years to come.
"Health is a state of total physical, mental and social well-being and not merely the absence of disease or infirmity.

In my Basel Practice I have developed a whole-health approach to Gynaecology, this means finding the very best new and innovative treatments to allow you to feel like a whole-woman at all stages of life.

Simply put, my goal is to help you to be your best possible self in the long-term. I very much look forward to welcoming you to my practice."

Yours, Dr. Anna M Wagner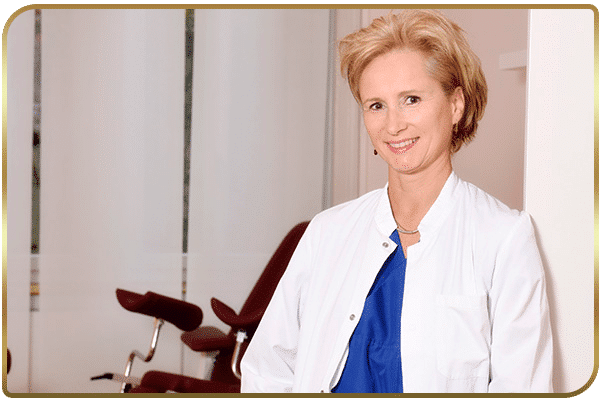 As an FMH Specialist in Gynaecology and Obstetrics, Dr Wagner's highly experienced and qualified hands are ready to provide the very best care with all issues and at all stages of womanhood.

All of the following Specialist Services are Provided at our Basel Practice
---
Pap smear and Colposcopy.
Girls Consultation.
Cancer Aftercare.
Menopausal Care.
Gene Analysis.
Annual check-up.
Lichen Sclerosus Treatment.
Incontinence and Irritable Bladder Care.
Prolapse Treatment.
Vaginal Dryness.
Bio-Identical Hormones.