Gynaesthetic has a name. Dr. Wagner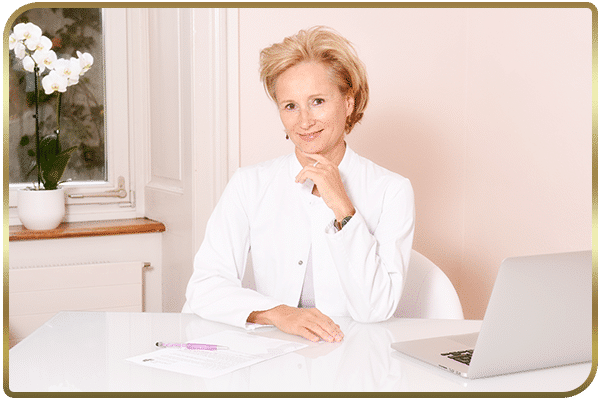 Restoring your intimate health, with the best care in Europe.

You no longer have to suffer silently in discomfort or embarrassment with many complaints that until only a few years ago, were not well understood or openly discussed.

Dr. Wagner has long been a pioneer in aesthetic gynaecology techniques & has extensive experience performing Gynaesthetic procedures from Labiaplasty, Vaginal tightening (rejuvenation), FGM reconstruction to the very latest in laser therapies and reconstructive surgeries.
---
It is becoming increasingly common for women who are dissatisfied with changes in their bodies following childbirth, ageing or injury to seek help using these new and trusted therapies. Dr. Wagner offers best in class personal care, in her beautiful private practice.

Cosmetic Gynaecology is no longer a taboo subject.
An initial consultation in our private surgical practice in Basel can allow you to explore the options and Dr. Wagner can propose a treatment plan suited specifically to you.
Reshape the labia minora to restore your comfort and health.

Rebuild tone, elasticity and overall health in your Vagina.

Reconstruct the Hymen in a specialist 30 minute micro-surgery.

Restore your vulvar anatomy after childbirth or strain injuries.

Outpatient Surgery with Dr. Wagner
Multiple Treatment Options
Specialist Surgery With Dr. Wagner
Outpatient Surgery with Dr. Wagner
FGM Support & Reconstruction
Labia Majora Rejuvenation
FGM Support, from managing the symptoms to reconstructing your femininity.

Regain intimate sensation and renew your pleasure with a small surgical procedure.

Returning firmness and elasticity to the Labia Majora, from Laser to Autologous fat transfer.

Regain your shape, contour and comfort in a short fat reduction procedure.

Specialist Surgery With Dr. Wagner
Outpatient Surgery with Dr. Wagner
Outpatient Treatment with Dr. Wagner
Outpatient Therapy with Dr. Wagner

As a fully qualified member of the European Society of Aesthetic Gynecology, E.S.A.G. & International Society of Cosmetogynecology (ISCG)
Dr. Wagner is uniquely qualified and experienced to be able to provide world-class advice and treatment at her luxury practice in the heart of Basel.